Velasof (Sofosbuvir 400 mg & Velpatasvir 100 mg)
u-hiv.com
Velasof (Sofosbuvir 400 mg & Velpatasvir 100 mg)
Price for a 12 week course.
Shipping from India 10-20 days for $ 30.
Three packs of 28 tablets.
Buy Velasof (Velpatasvir 100 mg + Sofosbuvir 400 mg) at an profitable price
The drug Velasof is indicated for the treatment of 1, 2, 3, 4, 5 and 6 chronic HCV genotypes (fibrosis and cirrhosis are not contraindications). Velasof is highly effective for patients who are undergoing therapy for the first time and for patients who have little effective experience in combating the disease with ribavirin and interferon, or if there is an intolerance to the listed funds.
The drug consists of a combination of two nucleotide analogs: Sofosbuvir 100 mg and Velpatasvir 400 mg. This is the first drug in pharmaceutical history intended for the treatment of all HCV genotypes with pan-genotypic activity.
Like all other generic medicines for hepatitis, it is intended for patients over 18 years of age.
A set of substances that form the original drug from India: 1 dosage form contains the active substance Sofosbuvir - 400 mg, and Velpatasvir - 100 mg.
Method of administration and recommended doses:
The daily consumption rate of Velasof is one dosage form regardless of the meal time. It is not recommended to grind or chew the tablet, it is better to swallow it and drink plenty of non-carbonated water. If there is a intake of substances that belong to the category of inhibitors, it is recommended to take this medicine with food. The drug has the expected effect and the treatment of hepatitis will be successful if taken at the same time every day. If you need to take anthracite medicines, it is recommended that you schedule them no later than four hours before taking the generic Velasof, or four hours after taking the drug.
Contraindications to this method of treatment:
It is strictly forbidden to take drugs with elvitegravir, tenofovir, emtricitabine.
Do not combine the use of Velasof with carbamazepine, rosuvastatin, St. John's wort, rifampin, tipranavir, phenytoin. The listed substances reduce the expected effect of the drug.
It is forbidden to take other drugs containing nucleotide analogues - an overdose of the drug is possible, an increase in side effects.
Caution must be observed in the presence of renal and hepatic impairment.
Children and adolescents under 18 years of age.
During breastfeeding.
During pregnancy.
Acute allergic reaction to one of the active ingredients from Velasof.
Features of taking the drug:
Tell your healthcare provider if you are taking any of the following medicines:
Modafinil;
Dabigatran;
Efavirenz;
Tenofovirdisoproxilfumarat;
Oxcarbazepin;
Rifapentin;
Amiodaron;
Glycosides;
Statins.
Co-administration with the above drugs can lead to multiple violations of their action on the human body, or side effects that are extremely undesirable for HCV may appear.
Order Velasof for HCV treatment
If you want to buy Velasof at a low cost, then we recommend that you contact our company. The low price will pleasantly surprise you, and delivery to Moscow will be carried out within 14 days. On the website you can find quality certificates and corresponding guarantees. Payment is made upon receipt of the drug.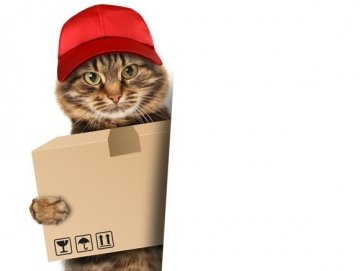 Make a video review of your package and get a cashback of 10% of the order.